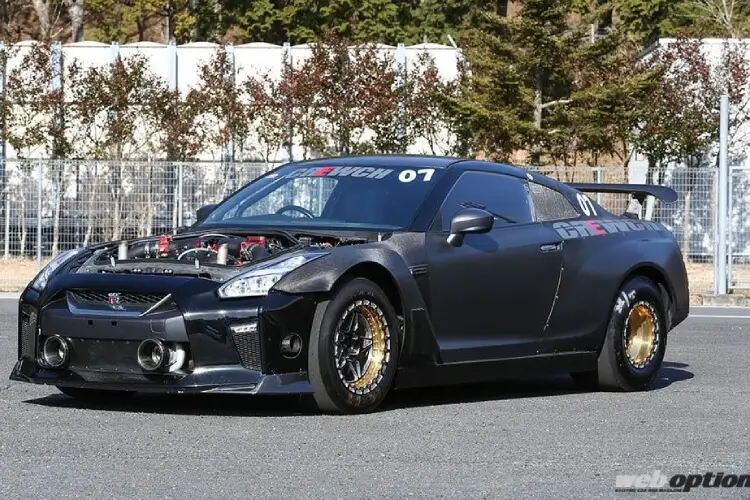 CREWCH 2000ps GT-R
NISSAN GT-R
Drag racing in Japan is limited compared to its American counterpart but that of course doesn't mean tuners won't go all out to display their expertise. Currently, the biggest drag racing events take place at Central Circuit, and that's where you're most likely to find this, the CREWCH 2000ps GT-R.
A simple glance is enough to tell you that this car isn't for the circuit. No, it's by all means a GT-R purpose built to go fast in a straight line. As you'd notice by the name, CREWCH has been able to wring out 2000ps from the GT-R's VR38DETT various upgrades such as a precision PJ7275x2 Turbine, Tial Sport waste gate, Kelford Cams, and more. The transmission is reinforced, but isn't purely dedicated for drag racing.
For a wider stance, Meiwa based CREWCH chose a Trust wide body kit, alongside an Espirit rear wing for stability. Wheels are Belak 18″ with custom brakes, They're currently aiming at a 7.5s time on 1/4s, which should be very possible with their setup.