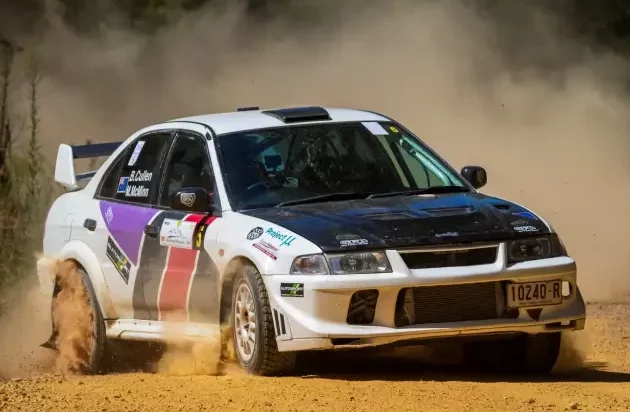 The birth of the rally legend:
Mitsubishi Lancer EVO Evolution
The Mitsubishi Lancer Evolution, often referred to as the "Evo," took the automotive world by storm when it was introduced in the early 1990s. It was a direct result of Mitsubishi's rally expertise, incorporating the lessons learned from the grueling world of motorsport.
The Evo was designed to dominate rally racing, and it did just that. With its turbocharged engine, advanced suspension system, and aerodynamic enhancements, the Evo delivered blistering speed and unparalleled handling. It quickly became the benchmark for performance sedans, setting new standards for what a street-legal car was capable of.
The Evolution series continued to evolve itself, with each new generation pushing the boundaries even further. Mitsubishi refined the engine, chassis, and aerodynamics, ensuring that the Evo remained at the forefront of performance technology. This relentless pursuit of excellence solidified the Evo's reputation as one of the greatest rally cars ever created.