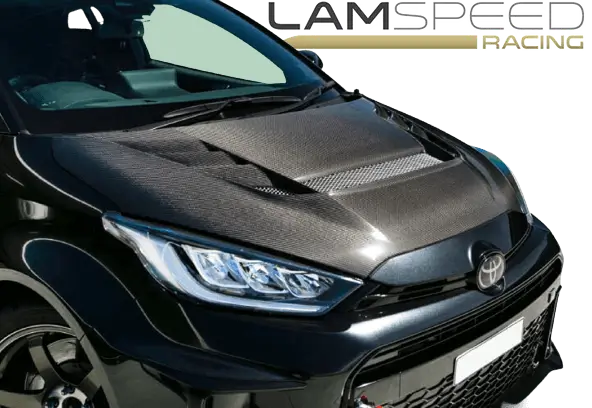 Toyota GR Yaris Build Experts
Engine modifications to keep the G16E-GTS reliable are a set of 
Kelford Cams
 upgraded valve springs, titanium retainers and billet camshafts. With our knowledge and expertise, we knew that once we fit large sticky tyres, the first thing that lets go is the gearbox. We took this opportunity to upgrade this with a Drenth Motorsport Gearboxes close ratio sequential gearbox. Other modifications include:
Lamspeed Racing coolant pressure sensor & oil cooler kit
Elsport carbon door trims
HKS carbon engine cover
Motec C125 logger dash
Varis Japan MFG Co.ltd carbon vented bonnet
The engine and bolt on power modifications were kept simple and tasteful fitting our Lamspeed Racing Catted down and midpipe, Akrapovic Exhaust System titanium catback exhaust and Eventuri carbon intake controlled by a MoTeC GR Yaris PNP ECU tuned by Armour Motorsport Services.