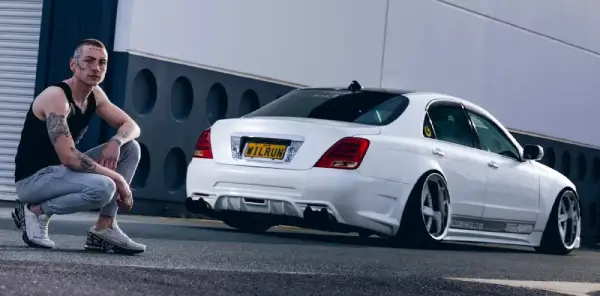 Milwaukee Young Street Machine of the Year
VIP Style Crown Majesta
Location
Australia
OwnerMaxamillion Edwards
We congratulate Maxamillion 23-year-old from Canberra, Australia for his immaculate VIP-style Toyota Crown Majesta build.
238rwkW with Kelford Cams 208-A on 4psi. Loads of high end auto parts installed. It runs rear-mounted, internally gated T25 turbos. It's controlled by an A'PEXi SAFC signal-bending fuel controller.
He did all the bodywork himself and blocked the primer back and had friend complete the perfect paint job.
Everything that's been done to it was done because that's how I wanted it to be, and for no other reason. It's the embodiment of everything I wanted in a car.
A must read article from