EXPERT CAMSHAFT SELECTION FORM
FAQs
Is my credit card transaction secure on this website?
Yes. Your credit card details are completely secure with Kelford Cams. Data encryption software prevents interception of any information you provide online. When you place an order or access your account details, this data is encrypted through a Secure Sockets Layer (SSL) connection before it is sent to us.
What forms of payment do you accept?
Visa, Mastercard, Amercian Express processed through Stripe. Paypal, Afterpay (NZ/AU) 
Do you ship to P.O Box addresses?
No, because we use courier services we can only ship to physical addresses. (See shipping Policy for more details).
How long will it take before I receive my order?
Orders will ship the next day after receipt of payment. If by chance your order can not be shipped at this time or if there is a payment processing issue we will notify you by email as soon as possible.
es we do; if your chosen item is temporarily out of stock we will inform you of the revised delivery date so that you have the option of whether to choose another product or cancel the order if the revised delivery date does not suit you.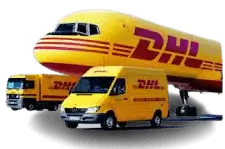 DHL
INTERNATIONAL FREIGHT
Goods are generally dispatched within 1 working day from the receipt of payment. Should we not be able to dispatch your goods within our normal time frames we will contact you.
As all orders are sent by courier, we cannot deliver to Post Office Box.
For shipments outside of New Zealand, you will be advised of the carrier and tracking number of your purchase by email, at time of dispatch.
Any Fee's, Duties and Taxes that may be applied at the border of the country of delivery are the sole responsibility of the purchaser.
For shipments within New Zealand, we use an overnight courier service to most locations, however for rural deliveries, please allow up to 5 working days.
FREE FREIGHT for New Zealand customers purchasing products via website. Kelford Cams reserves the right to cancel the free freight offer at any time.
COPYRIGHT TERMS & CONDITIONS
High Performance Camshafts
PURCHASING T&Cs
Kelford Technologies Ltd owns all intellectual property rights related to the Goods, including camshaft designs and profiles, drawings, brand imagery, and the Kelford Cams name. Any attempt to copy or replicate Kelford's products, including camshaft lobe profiles, either directly or through other entities, will be considered a copyright infringement and will be legally pursued.
The Purchaser confirms and accepts this condition.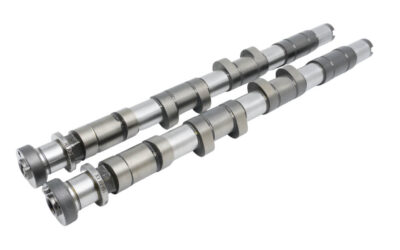 WARRANTY
Kelford  Technologies Ltd (trading as Kelford Cams) warrants that when our products are properly installed in their correct application by a qualified tradesperson, they will be free from defect in material and workmanship.  Warranty will be void on all products that show evidence of improper application or installation, abuse, lack of proper maintenance, alteration from the original configuration or not used in conjunction with the matching components and suitable motor oil.  Whilst our company tries to ensure that every item supplied is suitable for the intended application, the final responsibility of product suitability rests with the person installing the item. Kelford Technologies Ltd warranty will not apply to watercraft that are not capable of being transported by trailer and exceed eight meters in length.
If a problem should occur, please contact Kelford Cams technical department to arrange inspection and report. No claim will be accepted without the prior approval of Kelford Technologies Ltd.
This Limited Warranty applies only to the original purchaser of the product and only covers the replacement or repair of the product at Kelford Cams discretion   Due to the unusual stress placed on these racing components and because we have no control over how they are used the company shall not be responsible for any damage caused by defects or failure of parts.  The company shall not be responsible for any consequential damage, injury or death arising from any cause whatsoever, nor for labor, transportation or any other related incurred costs due to the replacement or repair of the defective products.
Warranty claims must be made within 12 months of purchasing & must be supported with Proof of Purchase.
RETURNS
No products may be returned without prior permission being obtained from Kelford Cams. Any products approved for return must be shipped prepaid and insured, and must be accompanied by the senders contact details and a copy of the original invoice for proof of purchase.
We have a 14 day right or return or exchange policy. If for any reason you are not happy with your purchase or you wish to exchange the product for one of a different specification, please let us know within 14 days. Refunds will be at full product purchase price less the freight cost (unless we have sent the wrong part in error). Returns after 14 days may be accepted at our discretion but may incur a 15% handling and re-stocking surcharge. We will accept returns for exchange for a period of 30 days so long as the item you wish to exchange for is in our current stock.  For purchases made through a reseller, exchanges are determined by the sellers terms of trade.
Generally, any refunds accepted will be paid by the same means as the original transaction.