278°-272° split lobe design on the inlet. High lift cams for improved port flow and more top end power. Suits 64mm+ turbos. Ideal for drift, strip or race cars where high rpm power is important. Cylinder head requires machining for clearance of high lift cam lobes.
Kelford Cams recommends valve spring KVS20 (non-NVCS heads) / KVS25R (NVCS heads).
RB camshafts are fitted with two different kinds of triggers; by default we fit the spline and hand half moon type, if you need the yoke shaped type please let us know when ordering.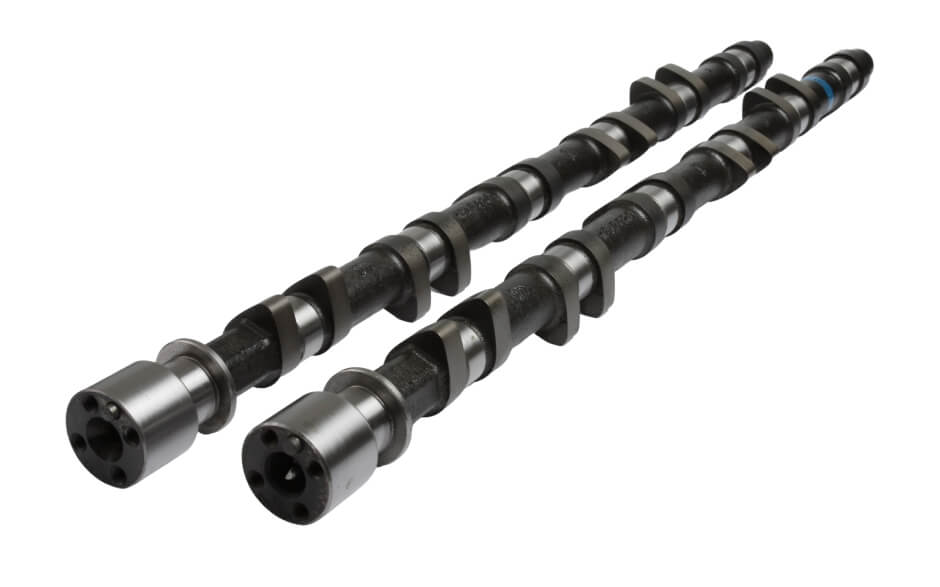 NISSAN
RB20 / RB25 CAMSHAFTS