Extreme Beehive Valve Spring and Titanium Retainer kit for Nissan RB26DETT engine. Designed for extreme boost and high RPM racing. Made from ultra clean Silicon Chrome spring steel with a higher fatigue resistance compared to other spring steels. Heat treating and post processing is the highest quality available. High frequency spring design to reduce spring surge at high operating RPM. This kit is designed for the most powerful RB engines on the planet.
125lb seat pressure at 35.0mm installed height. 244lbs at 11.0mm valve lift. Coil bind at 22.0mm. 12.0mm max lift. Includes spring seats to set the correct spring installed height.
Extreme nose pressure, please use our KCF-182 DLC bucket for improved parts longevity.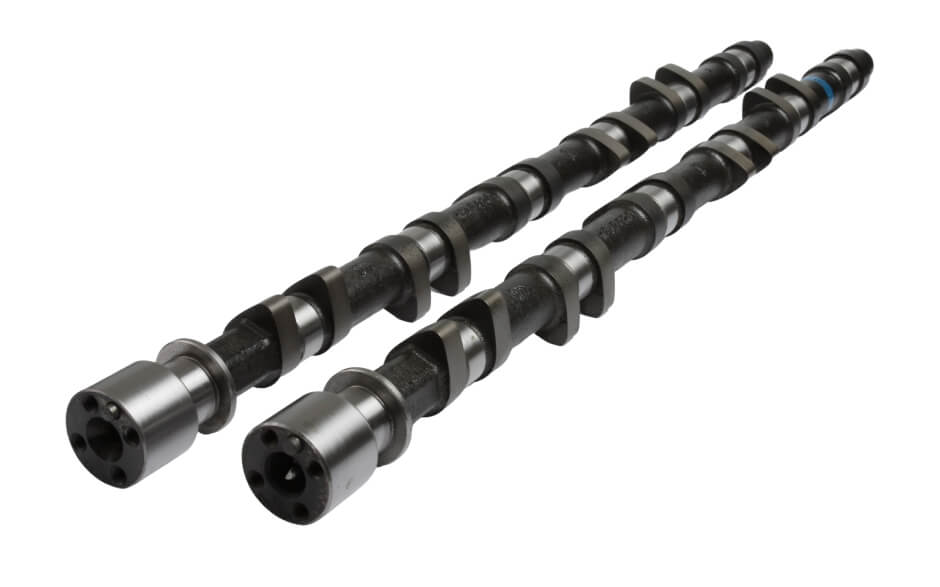 NISSAN
RB26DETT R32/R33 CAMSHAFTS